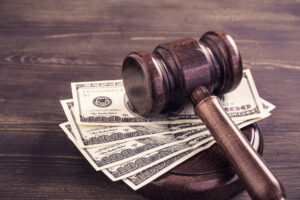 There are now over 146,000 personal injury lawyers and attorneys across the US. Not every lawyer will have the distinct experience you need, though. In many cases, you'll need to choose a lawyer based on their specialty.
Understanding the different types of personal injury cases you can pursue can help you find the right lawyer. Their experience and expertise can strengthen your claim.
With their help, you can fight for the compensation you're rightfully due. Then, you can cover your losses and get back to your life.
Read on to discover the different types of cases a personal injury lawyer can help you with today.
1. Medical Malpractice
Medical errors are now the third-leading cause of death in the US. They fall behind heart disease and cancer. Somewhere between 250,000 and 440,000 people die due to medical errors every year.
A medical professional should uphold a certain standard of care when treating you. If they fail to uphold that standard, you could sustain injuries or harm. You might want to consider filing a malpractice lawsuit.
Your lawsuit could include a team of doctors and nurses, individuals, or the entire hospital.
As you explore these different types of personal injury cases, it helps to know that there are subcategories to consider as well. For example, medical malpractice lawsuits could involve:
Improper treatment
Medication mistakes
Failure to diagnose a serious condition
Birth injuries
Pharmacy errors
Surgical errors
Misdiagnosis
For example, a surgeon could leave medical gauze inside of a patient, leading to complications. A patient who receives the wrong medication won't receive the treatment they need. Their medication might even cause harmful interactions and side effects.
If a doctor's negligence caused you pain and suffering or bodily harm, call a personal injury lawyer.
You'll need to prove you had a doctor/patient relationship with the physician. You can't sue someone who gives you bad advice at a dinner party.
Hiring an experienced lawyer will help you pursue legal action. Then, you can fight for compensation to cover your losses or injuries.
2. Nursing Home Neglect and Abuse
Do you have a loved one who currently resides in a nursing home? It's important to make sure the facility meets a specific standard of care. Otherwise, your loved one might experience neglect or abuse.
Neglect can occur if the staff knowing fails to:
Bathe and care for residents
Provide residents with medications
Feed residents on time
In fact, about 20% of international nursing home residents suffer from malnutrition. Your loved one might develop bedsores. Perhaps the facility isn't clean, safe, or comfortable.
Failing to meet the standard of care can lead to harm or death.
If these situations sound familiar, call a personal injury lawyer.
3. Auto Accidents
Remember, certain types of personal injury cases can involve subcategories. Auto accidents might involve:
Cars
Trucks
Uber or Lyft drivers
Motorcycles
Bikes
Pedestrians
If you were recently in an auto accident, it's important to call a personal injury lawyer right away. Otherwise, the other driver might try to blame you for the crash.
You'll need to prove that the other driver's negligence caused the accident. Make sure to gather evidence before leaving the scene of the crash. File an official police report as well.
You might not realize you sustained serious injuries until days or even weeks after the accident. In some cases, adrenaline can mask the pain. You could develop a serious disability that can impact your quality of life.
Your personal injury lawyer will prove the other driver's negligence caused the crash.
For example, maybe they were driving distracted. Perhaps they were under the effects of drugs or alcohol.
The evidence your lawyer gathers can help you fight for compensation.
4. Wrongful Death
Wrongful death incidents can occur when someone was killed due to another party's negligence. Many personal injury cases can lead to a wrongful death lawsuit. For example, cases can include:
Medical malpractice
Auto accidents
Nursing home neglect or abuse
Airplane accidents
Construction accidents
You can win a personal injury settlement to recover damages. However, these cases are unique from situations where non-fatal injuries occur.
Your personal injury lawyer will consider your pain and suffering as a result of losing a loved one, too.
5. Workplace Accidents
If you were injured at work, make sure to contact a lawyer right away. In some cases, employees can't bring a personal injury lawsuit against an employer. Instead, they need to file a claim under the Workers' Compensation Act.
The act ensures employers provide benefits to any worker injured on the job. Benefits can include medical treatment and lump-sum payments. You might require temporary total disability, too.
Workers' compensation laws vary from state to state. Make sure you have an experienced, local lawyer at your side.
They'll ensure your rights are protected after a workplace accident occurs.
6. Premise Liability
Premise liability cases occur if a dangerous or defective condition on someone's property causes an accident. These incidents can include slip and fall accidents. For example, you might get hurt at the mall, a restaurant, or even a neighbor's home.
You could prove that the defective or dangerous conditions caused your injuries.
Try to document the dangerous area if you can. Otherwise, make sure to let the property manager know you were injured on site.
7. Products Liability
Sometimes, dangerous and defective products make it onto the shelves for consumer purchase. These products could include:
Medical devices
Vehicle parts
Children's products
Consumer products
Drugs
Food
Toxic materials or chemicals
You might consider holding a business, individual, or even government entity responsible. Consider who designed, manufactured, marketed, and sold the product, too.
Your personal injury lawyer will help you identify the responsible parties in these instances.
Make Your Case: 7 Types of Personal Injury Cases You Can Pursue
If you were recently injured due to someone else's negligence, don't pay for your injuries out of pocket. Instead, keep these types of personal injury cases in mind. If these situations sound familiar, contact a lawyer right away.
They'll help you fight for the compensation you rightfully deserve.
Eager to make your case with an experienced team at your side? We can help.
Contact us today to get started.