PERSONAL INJURY
PERSONAL INJURY ATTORNEY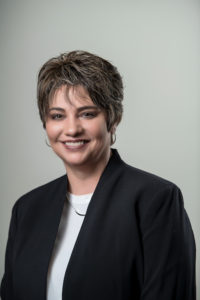 Direct Dial:
E-Mail:
Bio
Melissa Detchemendy was born in Huntsville, Alabama and moved to Augusta in 1985. She attended Alleluia Community School in Augusta and received her undergraduate degree from Augusta State University where she double majored in Political Science and Psychology.
Education
During her time at Augusta State University, Melissa graduated with honors and played basketball and volleyball on full athletic scholarships. Melissa then attended Law School at Indiana University in Indianapolis, Indiana where she graduated in the top 20% of the class and was a member of the Indiana Law Review.  Melissa fine-tuned her trial skills at Indiana University and was on the winning team of the Mock Trial Competition in 2004.
Other Info
After Law School, Melissa returned to Augusta and  worked at Vic Hawk Law Firm. Over time, she helped expand the firm into the Hawk Law Group and was named partner in 2014.  In 2019 Melissa joined Blake and Detchemendy Law Firm to expand their Personal Injury practice.  Melissa has primarily handled car accidents and slip and fall cases for all her career. Melissa enjoys helping people rebuild their lives after they have been injured due to someone else's wrongdoing or negligence.
Contact Information
Melissa is licensed to practice law in Georgia. Her practice focuses on all cases where a person is hurt because of someone else's negligence or wrongdoing.
A Personal Approach to Personal Injury Cases
Suffering personal injury due to negligence of another can add a great deal of stress, pain, and frustration to your life. A great personal injury attorney can make the entire process much less stressful. Your focus should be on recovering from your injuries, not worrying if you will be able to afford medical bills. We cover all personal injury cases from motorcycle accidents to wrongful death. Let us fight for you today.
Faces, not Cases
Accidents happen – it is one of life's inevitabilities. Be it spilled milk or something infinitely more serious, the one constant is there is always an aftermath – something to be dealt with quickly, efficiently, and with the best interest of those involved in mind.
That process, the process of taking care, is foundational to Attorney Melissa Detchemendy's personal approach to Personal Injury Law. She sees each case as an exercise in relationship building where accessibility, transparency and flexibility become the keys to achieving what she sees as her ultimate goal – to bring her clients back to the situation they were in before they suffered a personal injury accident.
Personal Attention in Your Time of Need
Melissa's local roots run deep. A graduate of the Alleluia Community School and Augusta University, she returned to her hometown after law school at Indiana University. She has successfully practiced Personal Injury Law in this community for nearly 20 years and, more significantly, practiced those traits that make her unique amongst her peers – kindness, support, and personal attention.
Accidents are Impersonal, Melissa Detchemendy is not
If you or a loved one has suffered injuries from an accident due to the negligence of another party, it is important to find an attorney that will fight for your rights as well as listen and take the time to get to know you and your case personally. Melissa Detchemendy is the personal injury attorney you need in this difficult time. You will never be treated as a case number. She will fight to get you the maximum compensation you deserve and help you get your life back on track.
Take Back Your Life
Don't let a personal injury accident strip you of your quality of life and weigh you down with stress and suffering. Put your trust in Attorney Melissa Detchemendy, who brings compassion and action together to fight for you. Contact us today by phone or email to set up a free consultation.
Contact Information for Melissa Detchemendy