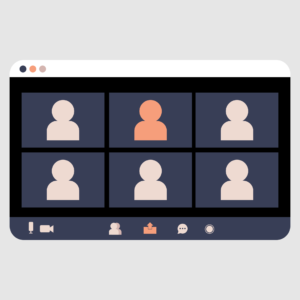 The COVID-19 pandemic has disrupted the entire world. Child custody arrangements aren't different.
22 million children have parents that live outside their household. That's more than a quarter of American children. These children need care, especially during a global crisis like this one.
But parents and custody professionals are stressed. They aren't sure of how to proceed forward.
Thankfully, the next steps are simple. Here is a quick guide to child custody arrangements during the pandemic.
How to Get Custody of a Child
You can pursue a custody and/or divorce procedure now. Custody courts are open, though hours may be reduced and protocols adjusted.
Schedule a meeting with a child custody attorney. You can do so over the phone, and then you can have your meeting through Zoom.
Access all resources at your disposal, including forms. Fill out all necessary paperwork with complete details. If you're concerned about providing information, run things by your lawyer.
You will need to file the forms with the court. Your lawyer may be able to do this for you. Wear a mask and follow social distancing when you get there.
You will receive a brief initial hearing during which you can present your case. You are talking directly to the judge, so you just need to present the facts. Your lawyer can accompany you and talk on your behalf.
Some courts may hold custody hearings over video conferencing services. Others may ask for in-person appearances. As long as you practice basic precautions against COVID, you should be safe.
If you are feeling symptoms, do not attend a hearing. Have your lawyer speak to the judge and arrange the event for another time.
Remain in contact with your child during this process. They may struggle with feelings of guilt or separation. Assuage your child's concerns and do your best to provide support.
Changing Child Custody Arrangements
In general, pre-existing parental agreements remain unchanged. If you have custody of your child for four days a week, you will maintain custody for those four days.
But you and your ex-partner can negotiate changes. If both of you agree to terms, you can petition the court to change a custody order. This includes allowing one parent to maintain full-time custody until the pandemic ends.
You can propose alternatives to sending your child over. You can schedule daily phone conversations and "virtual visits" through Zoom. You can also send letters and text messages.
You may be able to arrange a socially distanced visit. Go to a public location like a park. Stand several feet apart and talk to each other.
These changes require a substantial valid concern. Exposure to COVID-19 or employment in a high-exposure industry count.
Do not restrict access to the child just because a co-parent works in healthcare. Change agreements so both co-parents have access to the child. Provide make-up time if one co-parent misses out on seeing them.
If you need help negotiating, you can go to a mediator. They help you work out solutions that both you and your ex can agree upon.
Following Agreements
Do your best to abide by the agreements you have previously set. Custody courts understand that this is a time of enormous difficulty. But you may be held in contempt if you stray too far from your agreements.
If your child shows symptoms of COVID at your home, tell your ex. Keep the child with you for at least two weeks. Update your ex every day on their progress.
If your child shows symptoms at your ex's home, do not bring the child into your home. Keep them there for two weeks.
Pick-up and drop-off your child outside. Everyone should wear a mask and sanitize their hands. Enforce social distancing, though you can touch your child when they approach you.
Workplace shutdowns may lead to lost earnings and lay-offs. Child support payments may not come on time or appear in full.
If one co-parent works as an essential employee, their hours may change. Communicate with each other if the schedule interferes with pick-up times or custody. Make sure the child can communicate with both co-parents if they want to.
Be as patient as you can. Remain in contact with your ex and talk through what you can do. You should still pay as much as possible, but you should prepare for reduced or delayed payments.
Coping Strategies
The pandemic is difficult for everyone involved. Take care of yourself and stay connected to your social circle.
Check in with your children every day. If they show signs of depression, talk to a psychiatrist. Practice stress-relieving techniques with them.
Children who go through a divorce are four percent less likely to graduate high school. Make sure your child is still engaged with their school work. Look over their homework and help them write essays.
Connect with your ex to present a united front. Your child needs support to resolve their anxiety. Combining your efforts and presenting similar parenting styles will put your child at ease.
Navigating Through the Pandemic
The pandemic has given you enough stress. Follow through on your child custody arrangements without a headache.
You can get custody with the help of child custody lawyers. Try to follow through on your agreements, though you can modify them.
Consider using Zoom to remain in touch with your child. Adopt coping strategies so the child remains engaged with you and their learning. Stay in contact with your ex.
Turn to legal experts when you need assistance. Blake and Detchemendy Law Firm is Georgia and South Carolina's leading custody firm. Contact us today.