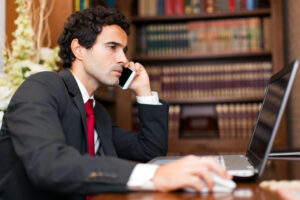 Personal injuries sustained in accidents can leave us in a lot of pain. But that pain should not continue in any legal case that follows.
Personal injury lawyers are there to help you if you've sustained an injury because of someone else's negligence. Choose the right lawyer, and they'll help you to get the damages you're entitled to.
Read on for our guide to what personal injury lawyers can do for you.
Personal Injury Lawyers 101: What They Actually Do
Personal injury lawyers represent you legally when you've been injured in an accident. Personal injury law is part of tort law. A tort is any act or something someone neglects to do that causes injury to another person.
Not all injuries are visible or cause physical pain. Tort law also covers psychological injury inflicted by another person.
A personal injury lawyer's goal is to get you the compensation that you deserve. The compensation can help you to rebuild your life and put the injury behind you if possible.
A person or a company may be liable for your injury. This depends on the nature of the accident. Personal injury law covers auto accidents of all descriptions, as well as those involving other vehicles. It also covers slip and fall injuries, animal attacks, and abuse and neglect cases.
First Steps: Investigating Claims and Gathering Evidence
Visit a personal injury lawyer in Augusta, and you can expect clear and frank advice. They want to help you put forward a successful case. That means they need to fully understand the circumstances before starting their investigation.
The investigation will involve gathering relevant evidence to build a case that will stand up in court. This may include:
police reports
incident reports from the workplace
witness statements
photographic evidence of damage
As well as gathering evidence related to the accident, they will also need to collect medical evidence. This will include your medical records both before and following the accident. They will also need to see medical bills incurred.
If the accident happened at work, show them evidence of your employment contract and any other information related to your role. This will all help them to build an accurate picture of the impact the accident has had on your life. It will also help them to build a case for liability for the accident.
Communicating With Your Lawyer
Honest and open communication between client and lawyer is key to achieving successful outcomes. Be completely open with your lawyer from the first meeting. Provide all the documentary evidence you have to them as soon as possible.
Remember that everything you share with your attorney is confidential. This is attorney-client privilege. They cannot share this information with anyone else.
Negotiation Time
The goal of the personal injury lawyer is to secure you a fair settlement for your claim. You may obtain this out of court. If the settlement offered is not satisfactory, it may be necessary to take the case to court.
First, your injury attorney will try to negotiate a settlement with the insurance company involved. In the case of more than one party being liable, this may mean negotiating with more than one company.
For example, imagine you were injured by the actions of a professional driver while going about their duties. It may be that both the driver and company are responsible. If your lawyer establishes that both parties are liable, they may pursue both for compensation.
This is a daunting process for anyone not experienced in personal injury law. Your personal injury lawyer will handle this entire process for you. They will protect you from legal loopholes that you could easily fall into without expert help.
Once the case is clearly established and the lawyer has review the insurance policy, they may send a demand letter to the insurance company. This will set out the level of damages to pay to settle the case out of court.
Preparing For Court
Sometimes, negotiations with insurance companies do not yield a satisfactory settlement. In this case, you may decide to go to court to obtain a settlement that you are happy with.
Your lawyer will prepare your complaint against the insurer. This will set out in legal terms exactly why you are eligible for the compensation demanded. The defendant must respond within 30 days.
If they are still unable to settle the case, it will proceed to court.
Representation in Court
Most personal injury cases are settled before they get to court. But if the insurance company will not make a reasonable settlement out of court, your lawyer may advise you to pursue your claim in court.
Personal injury lawyers are thoroughly trained and comfortable in the high-pressure court environment. They are seasoned professionals who understand the intricacies and nuances needed to get the job done. They prepare thoroughly and know how to present your case.
However, going to court is not without risks. There is a chance that your case will lose, and you'll walk away with nothing.
Have an honest, open dialogue with your personal injury lawyer about the best course of action in your specific situation. There may be times when it is better to cut your losses and settle out of court.
Blake and Detchemendy Law Firm Are Here to Help!
Whether your injury was from an auto accident, or a slip and fall, you need friendly personal injury lawyers on your side. You need a team that will represent your best interests throughout the whole process. You also need a lawyer who will provide wise advice at the right time.
At Blake and Detchemendy Law Firm, we have just the person for you. Melissa Detchemendy takes a personal interest in each client. Melissa and her teamwork to help you rebuild your life after suffering from someone else's negligence or wrongdoing.
Contact us today to see how we can help you get the justice you deserve.